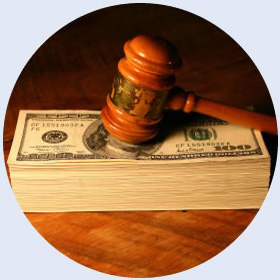 Chapter 13 bankruptcy case is the best solution for all those who have a stable income and want to protect their property and other assets. In some cases, It may seem more suitable to the small business owners as well; especially, when they cannot proceed with Chapter 11 Bankruptcy.
For many of you, the concept of filing for bankruptcy chapter 13 may be a whole new thing. Don't worry! If you are interested to know more about it, prefer to go through the details below.
What is Chapter 13 Bankruptcy?
As per its procedure, the person agrees to make debt payments either with reduced interest rates, with a partial reduction to the non-secured debts, and on extended payment conditions. These options provide more freedom to the person for making financial recovery without losing his property or home. By obeying these conditions, you can keep your vehicles, retirement assets, or the house with ease.
When filing for bankruptcy chapter 13 a petition on your behalf, it will immediately stop all harassments caused by the creditors. At the same time, it also prevents the repossession actions and the foreclosure as well. It means you can have more time to rebuild your assets and financial life.
Chapter 13 is a reorganization plan that is designed to assist individuals and business owners in managing their debts. There are so many experienced Kentucky Bankruptcy chapter 13 lawyers that can help you to deal with the bankruptcy issues.
Benefits of filing for bankruptcy chapter 13:
Chapter 13 works like a consolidation loan plan according to which you can make a monthly payment to the trustee appointed by the court. He further distributes the amount to the relevant creditors.
Creditors do not make any direct contact for the collection of a pending debt; instead, they need to go through the trustee.
With Chapter 13 bankruptcy procedure, it is possible to keep the assets and property while extending the overall duration for which one can pay off the remaining debts.
When you are not able to pay back the mortgage debt and your property is under the danger of foreclosure, the Chapter 13 repayment plan may help you to save your home.
Some secured loans, such as vehicle loans, can be easily extended or reconstructed to a larger span to ease the payments. This procedure can help you to reduce the monthly financial burden while making repayments more manageable.
Under chapter 13, there is also a special provision for protecting the co-signers to various consumer debts. With this, the creditor cannot approach the co-signer for debt collection.
With all such benefits, chapter 13 bankruptcy plan appears the best choice for all those who are dealing with delayed mortgage payments or foreclosure. You can contact professional and experienced Shepherdsville Lawyer/Attorney to handle the trouble. These lawyers know the adequate procedures to save you from such complicated situations. Moreover, they make it easier to deal with the pending debts with consolidation options.
">