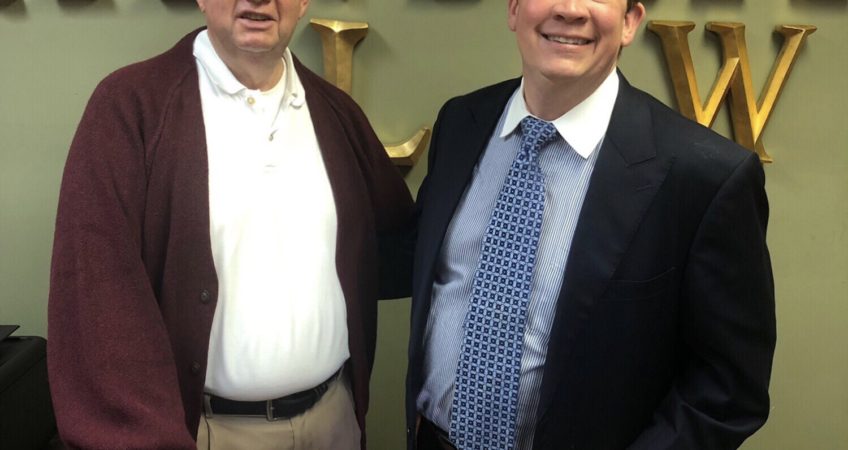 Shepherdsville, KY (November 2019) – Wantland Law, an award-winning law firm in Kentucky, is pleased to be celebrating forty-four years in the business serving their clients in Kentucky. The prestigious team of lawyers of the firm has effectively and successfully brought their unique and diverse legal backgrounds together to offer Kentucky, will probate attorney and other surrounding areas, a high-end boutique firm since opening its doors in 1976.
Forty-four years ago, Joe Wantland established Wantland Law as a traditional investigation firm that focuses primarily on domestic investigations and service of process for law firms and private clients. The company provides an array of solutions to offer individuals, businesses, and law firms with reliable information to make smart decisions and mitigate risk.
Now in its 44th year, Wantland Law has become a leader in the Kentucky area and nationwide by making substantial investments in its asset and intelligence search capabilities to meet the complicated raising requirements of their clients.
"I am so delighted to the Shepherdsville, Kentucky community for all their support, which contributed to our forty-four-year milestone," said founder Joe Wantland. "We have grown to include qualified attorneys helping hundreds of clients over four decades."
Wantland Law has experienced remarkable growth and development throughout the past decades. Moving forward, their focus will sustain on providing valuable and reliable data, which enables their clients to accomplish positive outcomes regarding their cases.
Their family and divorce lawyers are among the cream of the crop in delivering professional legal services to help clients. Their solicitors were handpicked, not only because of their admirable track record and legal experience but also for their empathy in dealing with sensitive family cases like child abuse or divorce with discretion and sincerity.
Clients can rest assured that their family lawyers have their best interests at heart. They leave no stone unturned for the most innovative, cost-efficient, and immediate service to meet their legal requirements in the areas of Child Custody & Parenting Arrangements, Separation & Divorce, Domestic Violence, Spousal Support, Property Settlement, and other related financial cases.
The Kentucky-based law firm offers legal services in Personal Injury, Child Custody, Divorce, Bankruptcy, will probate attorney. Over the past forty-four years, they have been successful in attracting the brightest and the best in the business. They couldn't be much happier to have an award-winning team at Wantland Firm.
About Wantland Law
Wantland Law is a law firm serving residents in Shepherdsville and other surrounding areas. They also serve as a debt relief agency to help individuals file for bankruptcy relief under the Bankruptcy Code. Their team of certified lawyers, attorneys, and staff, their financial and intellectual resources, and their network of specialized professionals are committed to each case their Kentucky law firm handles.
###
To learn more about Wantland Law, call Shawn Wantland at 502-957-0000 or send her an email at shawn@502law.com. Visit their website at www.502law.com to start a free consultation and get to know more about the services they are offering.