Our Family
Helping Yours
For Over 40 Years.
Scott Wantland takes pride in being a lawyer that stands up for the rights of ordinary people. He has earned a reputation as an aggressive attorney and has been highly praised for standing up for Kentucky's abused and neglected kids.
Schedule an Appointment with Scott!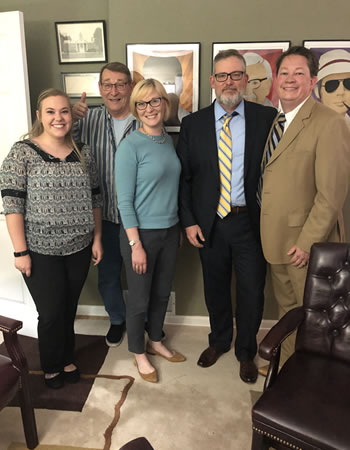 Don't Just Take Our Word For It.
"The staff at Wantland Law office is understanding, helpful and efficient.  I have and will continue to refer friends and family to Wantland Law Office for legal matters.  Thanks so much to Scott and Lisa for all of the support!"
Shannon
"The only lawyer to have in your corner!!! He's the MAN!!!!!!"
Skee
"All I can say is WOW.  What an awesome lawyer!!  I recommend Scott Wantland and his father to anyone who needs legal services!!"
Crystal
"Great service.  Always available to help me when I had to work through a difficult situation.  Very professional, Thank you."
Todd
"We have used Mr. Wantland's services for miscellaneous things over the last 5 years. I found him to be very competent, thorough and well informed. I trust his advice completely and will use his services in the future if the need arises."
Faye
"Scott is one of the best around. He is hard working and gets the job done. I can't thank him enough for all he has done for me. Scott loves his community and it shows through his hard work and dedication!! Would recommend!"
Michele