Are you a John Grisham fan?
He was trained at first as a personal injury lawyer. One day in court, he overheard testimony of a 12-year old girl who was raped. He was intrigued and was led to imagine what would have happened if the girl's father took matters into his own hands.
The result was 'A Time to Kill,' the book that took three years to write, but the one that kicked off John's writing career.
In the end, John Grisham was only a lawyer for seven years. In 1990, he closed his law practice to become a full-fledged writer.
John Grisham in court
But here's an interesting little story that we bet you didn't know about! Just before John Grisham's literary career took off, he took on a personal injury case.
John Wayne King was a railroad brakeman who was killed in a switching accident. He was crushed between two railroad cars. Mrs. King took the Illinois Central Railroad to court and said the accident was due to negligence of its workers.
John Grisham was her lawyer. He remained committed to the case and went to court to argue the case seven years into his writing career.
'I haven't done this in a while,' he commented in his opening statement.
John Grisham's style in the courtroom was professional and meticulous. He won the case. John Wayne's widow got almost $700,000 in damages.
What is personal injury law?
Personal injury law is when an 'injured' person can go to civil court and get damages for all losses suffered. Usually, there was gross negligence or intention involved.
In John Wayne King's case, the railroad was negligent, and his death could have been prevented.
What type of injuries are we talking about?
Personal injury rules can apply to:
• Medical malpractice
• Car accidents (or accidents in a railyard)
• Slip and fall accidents
• Assault and battery cases
• In product liability claims or
• When someone's reputation was slandered.
I think I've got a personal injury claim. What should I do?
Is there an insurance policy in the picture?
This is important to know. You may very well be awarded damages, but it is of no use if the defendant doesn't have any assets or any insurance coverage.
How badly were you (or your loved one) hurt? In some cases, it might be better to let your own insurance kick in.
On the other hand, if there were significant injuries and the other person was clearly at fault, you may want to proceed with an action, insurance or not. Let them get the money from somewhere.
Must I hire a personal injury lawyer?
In personal injury cases, lawyers usually work on a 'contingency' basis. This means that they won't get paid until you get paid. Only once there is a settlement, the personal injury attorney will get an agreed-upon percentage of the agreement as a fee.
(We wonder about John Grisham, though. His net worth is about $50 million per year from the books he wrote. Perhaps he let that one slide.)
You've got nothing to lose! Our office even offers an initial free consultation where we can discuss the merits of your case. We won't let you do something that we don't think is worthwhile.
To file or not to file.
Many personal injury cases are settled before it reaches the court. Should the other person have insurance coverage, the situation can be resolved by filing a 'third-party' insurance claim. Only if settlement negotiations break down, you can take in the next step (if you wish) and submit the complaint at the state's civil court.
Just remember, there is something like 'statutes of limitations.' This means that after a certain period has elapsed, you won't be able to file a claim anymore. We'd be sure to discuss this with you in your initial free consultation.
Conclusion
The legal profession might have lost John Grisham for personal injury cases, but we're still here!
We pride ourselves on our professionalism and dedication in handling any case that you might throw our way. (Perhaps we can even write a book about it. Just kidding!)
Resources
Pursuing Damages After An Injury
Scott Wantland is experienced in handling numerous types of personal injury claims. Personal injury claims include most types of physical or physiological injury caused by the negligence of another. If you have been injured then let Wantland Law, PLLC fight for the compensation and damages you deserve. Scott can also get you reimbursed for medical expenses, lost wages, pain and suffering.
Get money for your injury, call 502-957-0000
Different claims have different statutes of limitation. Once the statutes of limitations have expired, you can no longer bring a claim. Don't let the opportunity pass you by. Often times personal injury claims involve complex legal issue. Wantland Law, PLLC will help you understand your claims and use their resources to help you recover. Scott will also deal with the insurance companies to get you a considerable settlement. Don't let your medical bills start piling up because of an injury that was not your fault, call Wantland Law, PLLC today.
Scott Wantland litigates claims in car accidents, wrongful death, and slip & fall.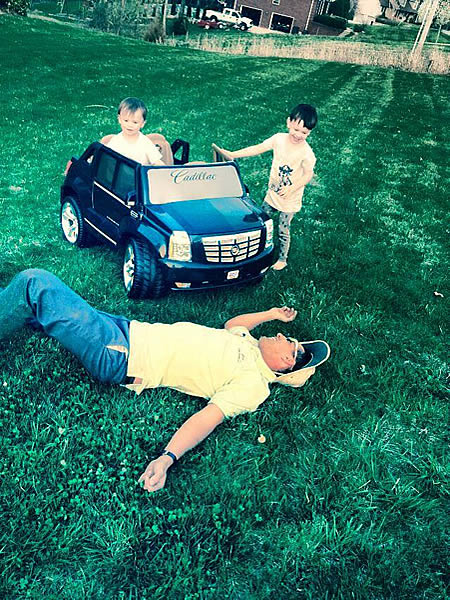 Personal Injury Accident Tips
If you've been involved in an accident, please refer to the following tips to preserve your rights.
Stop your car, no matter how small the accident.
Call for an ambulance, if needed.
Call and wait for the police.
Get the other driver's address, telephone number, and insurance information.
Do not move the vehicles until the police view the scene, unless it is dangerous to leave them as they are.
Take photographs of the scene, even if the vehicle has been moved.  Are there any skid marks?  Broken Glass?
Never admit anyone on the scene that the accident was your fault.  It may turn out that it was not your fault.
You may not be aware of the extent of your personal injuries.  It is important to seek medical treatment as soon as possible.
Inform your doctor that you were in an auto accident.  Tell them about all of your complaints no matter how minor, including past injuries to the same body parts that are presently injured.
Notify your insurance company about the accident.  Even though you are required to cooperate with them, do not give them a statement without first contacting your attorney.
Never submit to any request for statement by the other driver's insurance company.  Refer them to your attorney.
Photograph any visible injuries (cuts, bruises, broken bones, etc.)
Before repairing your car, photograph the damage from all angles.
Don't Just Take Our Word For It.